Local
Partners
The ministerium works with many local organizations, not only local pastors and churches.
ELizabethtown Area School District
We work with the school district to inform congregations of needs throughout the community. Support is brought through the Bear Bags food program, mentoring school district children, helping students with monetary needs for important needs like glasses, or educational needs such as tutoring, or special class expenses. To help with the buddy program contact Tina at ctc@hope4etown.org
Elizabethtown Area Communities That Care
Elizabethtown Area Communities That Care is a community-based, private, non-profit organization dedicated to improving the lives of children, youth and families in the Elizabethtown Pennsylvania area. EACTC also partners with Churches that Care to provide mentors to children in the school district, organize the annual Elizabethtown Block Party, schedule forums to educate pastors and the community on social issues facing many today and how we can be apart of the solution. To help with the mentor program contact Tina at ctc@hope4etown.org
Elizabethtown Area HUB
The Elizabethtown HUB is funded by the United Way to make sure that everyone in Etown has what he or she needs to lead a productive life. Our goal is to make getting help easy for anyone who needs it. We have many services available, but they are sometimes difficult to find; we want to remedy that.

The Etown HUB is working to:

• connect all service providers so that everyone knows what every other provider has to offer

• make sure that all service providers are making regular referrals to other agencies as they see the needs of clients

• streamline the application process into a universal form to make it more efficient to get help

• publicize the HUB and services provided in our community
Community Cupboard of ELizabethtown
Local food pantry located at Community Place on Washington. The entrance is in the front of the building, directly on E. Washington Street. The address is 61 E. Washington Street, Elizabethtown, PA 17022. For more info contact EtownCupoard@gmail.com or 717-689-3484.
ECHOS
ECHOS mission is to educate the community through information and referral, create contacts to seek outreach and engagement. As well as support through case management. We are goal oriented and assist with housing search for individuals in need along with permanent supportive housing options. For more information contact Deb Jones at 717.361.1307 or jonesd@etown.edu.
Cornerstone Youth center
A youth center that offers a place for kids to come after school and get help with their homework, take cooking classes, and play in the skate park. Their mission statement is "To provide a safe and fun environment where youth can form trusting relationships, respond to the Gospel, and find wholeness in life through Christ."
Our mission is to change the world for the better by transforming lives by creating a healthy balanced whole person emotionally, spiritually, and physically.
GED Classes with the Literacy Council of Lancaster-Lebanon
Contact Jenny Bair at 717-295-5523 or jenny@getliterate.org to register.

Prepare for your GED or other education needed to excel in the workforce, for FREE!
GED classes will be held on Tuesdays and Thursdays, 6-8:30pm at Community Place on Washington 61 E. Washington Street, Elizabethtown. Sponsored in part by the Lancaster-Lebanon Literacy Council and partnership with United Churches Elizabethtown Area and Elizabethtown Area HUB.
Partnership for revival
Partnership for Revival desires to fulfill the commandment in Acts 1:8 by inviting key ministries into our region, and by assisting key ministries inside and outside our region. We seek to do this by partnering and serving local churches and ministries. This takes many forms, including the sponsorship of Encounter events, Prayer Rallies and other expressions of faith that foster revival, and also fulfill the goals and desires of the churches in the region.
Community Place on Washington
A collaborative effort among United Churches Elizabethtown Area and community members, organizations businesses and social service providers to establish a centralized location for community services. With your generous contribution, we can provide a location that supports the many needs of our community.
Churches That Care
An organizer of the annual Elizabethtown Block Party works with informing churches of local needs, as well as facilitates in helping students and families in need. From providing basic needs to specific needs such as eye glasses, pointing those to ECHOS, and also providing forums to educate the community on current social issues that affect the community. CTC also works with Bible 2 School, and supervises the buddy program at the EASD elementary schools and middle school.
Elizabethtown Area Police Chaplaincy
Pastors working with the police departments of Elizabethtown, Mt Joy, Northwest Regional and Susquehanna Regional to assist officers and counsel people during death notifications. For more information on the Police Chaplaincy feel free to contact Nelson Bechtold at jnbechtold@embarqmail.com
Group Workcamps
Group Workcamps come to town every few years, when our town is accepted into the program. They provide youth group volunteers and we work with local businesses to provide minor home restoration to homes in the community. To find out when the next Work Camp is contact Doug Lamb at doug@douglambconstruction.com.
Naaman Center
Pastors, do you know someone who could benefit from drug and alcohol addiction help? Would you like ideas and articles that would help you talk to those dealing with these issues or their families? We are very blessed in Elizabethtown PA to have a great resource in town. Please check out the Facebook page for The Naaman Center, the articles and ideas they post are invaluable.
Navigators
The Navigators is a ministry that shares the gospel of Jesus and helps people grow in their relationship with Him through Life-to-Life™ discipleship, creating spiritual generations of believers. Since its founding in 1933, The Navigators has upheld the mission "To know Christ, make Him known, and help others do the same™." Watch the video below and read on to learn more about our ministry efforts around the globe.
United Churches
The United Churches in Elizabethtown partners with different organizations to help meet the social and economic needs in the Elizabethtown area.
Community Cupboard of ELizabethtown
Local food party located in the rear of 206 S Market St, Elizabethtown. The hours for food pickup are Wednesday and Saturday from 11-3. For more info contact EtownCupoard@gmail.com or 717-361-8149.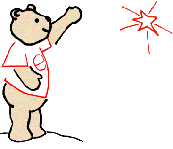 Elizabethtown Childcare Center
Daily program from 6 AM to 6 PM, except scheduled holidays
Year-round program
Written daily communication concerning their child's day
Monthly newsletters
Semi-annual parent-teacher conferences
Full or part-time program (not available in infant or toddler programs)
Tuition assistance on a sliding fee scale based on income for those who qualify
Many opportunities for parent involvement
Experienced administration and a consistent, well-educated, experienced staff
Transportation for kindergarten and elementary school-age children to Elizabethtown schools
Meals on Wheels
A local version of Meels on Wheels, with assistance from Meels on Wheels America.